Dr. Joseph Green – Member, Board of Trustees, Goldwater Foundation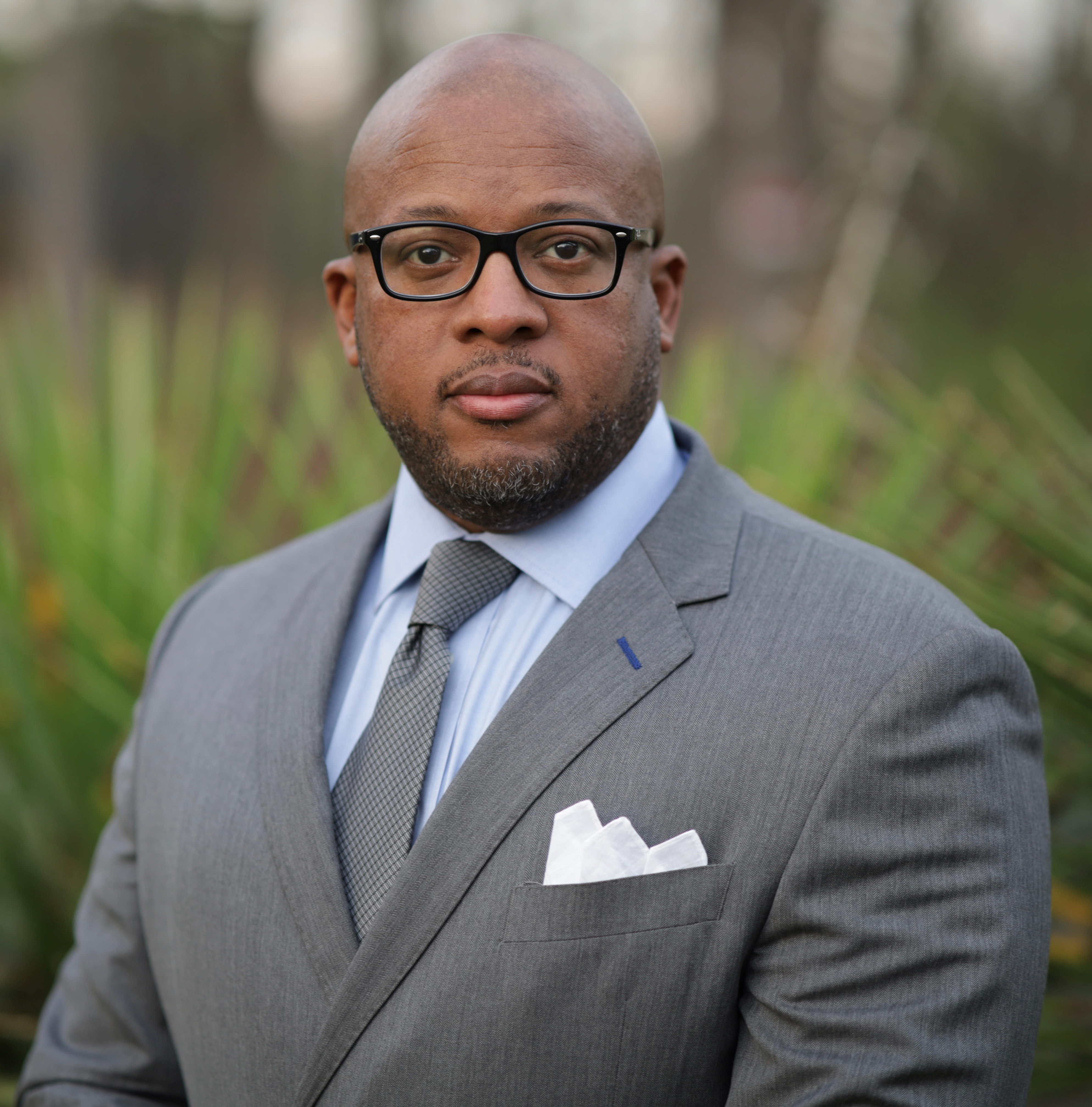 Joseph Michael "Joe" Green, Ph.D., currently works as the lead grant writer and administrator for Potential Educational Services LLC. Dr. Green is the immediate past Dean of the University College at North Carolina Central University. As Dean of the University College, Dr. Green managed all operations for the University College, which included oversight of Academic Coaching & Advising, Supplemental and Developmental Learning, Student-Athlete Academic Support, Student Academic Success, and Training and Development. Dr. Green previously worked as the Executive Director for Retention, Progression, and Completion, a Graduate Faculty Member, and head of the Student Success Center in the Division of Academic Affairs, at the University of North Carolina at Greensboro (UNCG), a significant minority-serving University. As Executive Director, Dr. Green was responsible for all retention, progression, and completion efforts at UNCG for its 16,200 plus undergraduate student population. Dr. Green was a leader and Conductor for UNCG's Frontier Set Initiative, a partnership of 31 public and private colleges, universities, community colleges, and university systems created by The Gates Foundation to help colleges increase the number of graduates among underrepresented, first-generation, low-income and non-traditional students.
Before arriving at UNCG, Joe served as the Executive Director for the nationally recognized Educational Opportunity Program (EOP) at Marquette University in Milwaukee, Wisconsin. As EOP's lea administrator Dr. Green supervised a professional staff comprised of university faculty, administrators, and graduate students. Dr. Green has been awarded over twenty-four (24) million dollars in grants and special projects throughout his career. Additionally, Joe conceptualized, and executive produced the documentary film "Answering the Call for Justice," which chronicles the early TRiO College Equity, Opportunity, and Access Movement in the United States.
Over the past two and a half decades, Dr. Green was director of four federal TRiO programs and academic support centers. A former director of the Office of Federal TRiO Programs in the Office of the Provost at the University of North Carolina at Chapel Hill and was a member of the teaching faculty at North Carolina in its School of Education's Culture Curriculum and Change Program. He is the author of "Your Past and the Press," a book which focuses on the media's impact on the presidential appointment process. Before his time at North Carolina, Dr. Green was Director of Undergraduate Research, the Ronald E. McNair Program, and the Research and Mentoring Program (RAMP) Scholars Post-Baccalaureate Achievement Program in the University of Central Florida's Division of Undergraduate Studies.
Dr. Green has focused much of his career preparing first-generation, low-income, and underrepresented students for post-secondary education and graduate studies. His scholarly work addresses mentorship, student success, development, and leadership. Joe was elected to the Chapel Hill-Carrboro City Schools Board of Education and served as a member of the State of North Carolina's Department of Public Instructions, Advanced Placement Advisory Council. Dr. Green has provided research presentations and talks for national and international audiences throughout his career. He previously taught at Norfolk State University, Norfolk, VA and the North Carolina A & T State University, Greensboro, NC. Dr. Green attended graduate school at the University of South Dakota, Vermillion, South Dakota, and he holds a doctoral degree in political science and public administration from Howard University in Washington. Joe is a member of Phi Beta Sigma Fraternity, Incorporated and he and his wife and family now make their home in Mebane, North Carolina.