Anne Marie Kanakkanatt Joins the Goldwater Scholarship Foundation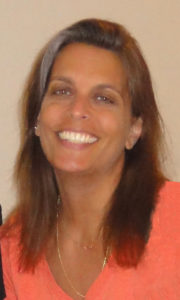 The Goldwater Scholarship and Excellence in Education Foundation is pleased to announce that Ms. Anne Marie Kanakkanatt has been selected to fill the position of Administrative Officer. She brings over 28 years of program administration experience to the Administrative Officer's position. In her most recent position at the National Science Foundation (NSF), she worked as a Program Analyst in the Office of Budget, Finance and Award Management, the Directorate for Social, Behavioral and Economic Sciences, and the Education of Human Resources Directorate. Her responsibilities at NSF included, among others, conducting annual reviews, developing reports, ensuring the responsible and timely execution of funds and training administrative support personnel.
Prior to working at the NSF, Anne Marie served as Special Assistant to the President and as the office manager for the James Madison Memorial Fellowship Foundation in Alexandria, VA.
Ms. Kanakkanatt received her Bachelor of Science degree with General Engineering core curriculum and a major in history (East Asian) from the U.S. Air Force Academy in Colorado Springs, CO. In her free time, Anne Marie enjoys road cycling and traveling.